Home » Posts tagged 'Small Modular Reactors'
Tag Archives:
Small Modular Reactors
The International Atomic Energy Agency (IAEA) is launching a three-year Coordinated Research Project focused on the economics of small modular reactors (SMRs). The project will provide Member States with an economic appraisal framework for the development and deployment of such reactors. Small Modular Reactors are of interest to the nuclear community due to their economic scale and faster deployment.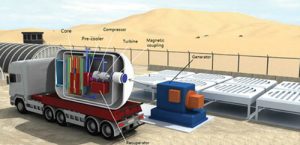 The IAEA said it had launched the project in response to increased interest in SMRs, noting that multiple SMR projects are currently under development (involving about 50 designs and concepts) and at varying technology readiness levels. Their costs and delivery times need to be adequately estimated, analysed and optimised, it said. Specific business models have to be developed to address the market's needs and expectations. The market itself should be large enough to sustain demand for components and industrial support services. However, the economic impact of SMR development and deployment must be quantified and communicated to gain societal support, it said.
Participants in the research project will cover: market research; analysis of the competitive landscape (SMR vs non-nuclear alternatives); value proposition and strategic positioning; project planning cost forecasting and analysis; project structuring, risk allocation and financial valuation; business planning and business case demonstration; and economic cost-benefit analysis.
The framework they establish will be applied, in particular, to assess the economics of multiples (serial production of reactors in a factory setting), factory fabrication (conditions to be met for a factory to exist), and supply chain localisation (opportunities and impacts).
The deadline for proposals to participate in the research project is 30 April.
In early 2018, the IAEA announced it was forming a Technical Working Group to guide its activities on SMRs and provide a forum for Member States to share information and knowledge. The group, comprising some 20 IAEA Member States and international organisations, held its first meeting in April that year.